I had hoped to geek out about the 70+ hours of photography coursework, light leaks rendered in this video, and over $10,000 in equipment that went into producing this video alone. I have something cooler to share!
My friend Jerry introduced me to this very nice couple from Pennsylvania. Jerry's also from there. Jill & Bob visit each winter for a couple months to golf and bask in the Arizona, sun. They managed to get this gorgeous model home from Pepper Viner back in 2009. Pepper Viner is a very well renowned local builder. They have one of the best reputations in the business, and I have no reservations sharing that with you. This would be the 4th Pepper Viner home I've worked on in the last year. When they purchased the home from Pepper Viner they got it fully furnished with all the staging!
So maybe you are wondering, what is a model home?
A model home is a home built with no expense spared. Home builders make them to showcase the best they have to offer. They then deck them out with staging bling… otherwise known as high end furniture, custom paint, and finish everything off with fantastic pieces of art. These homes are real eye candy. Dare I say, Real Estate Porn?
So back to my story, my clients are from Pennsylvania and enjoy the winters here in Arizona. Who doesn't? After all that is what got me to stick around. So why are they selling?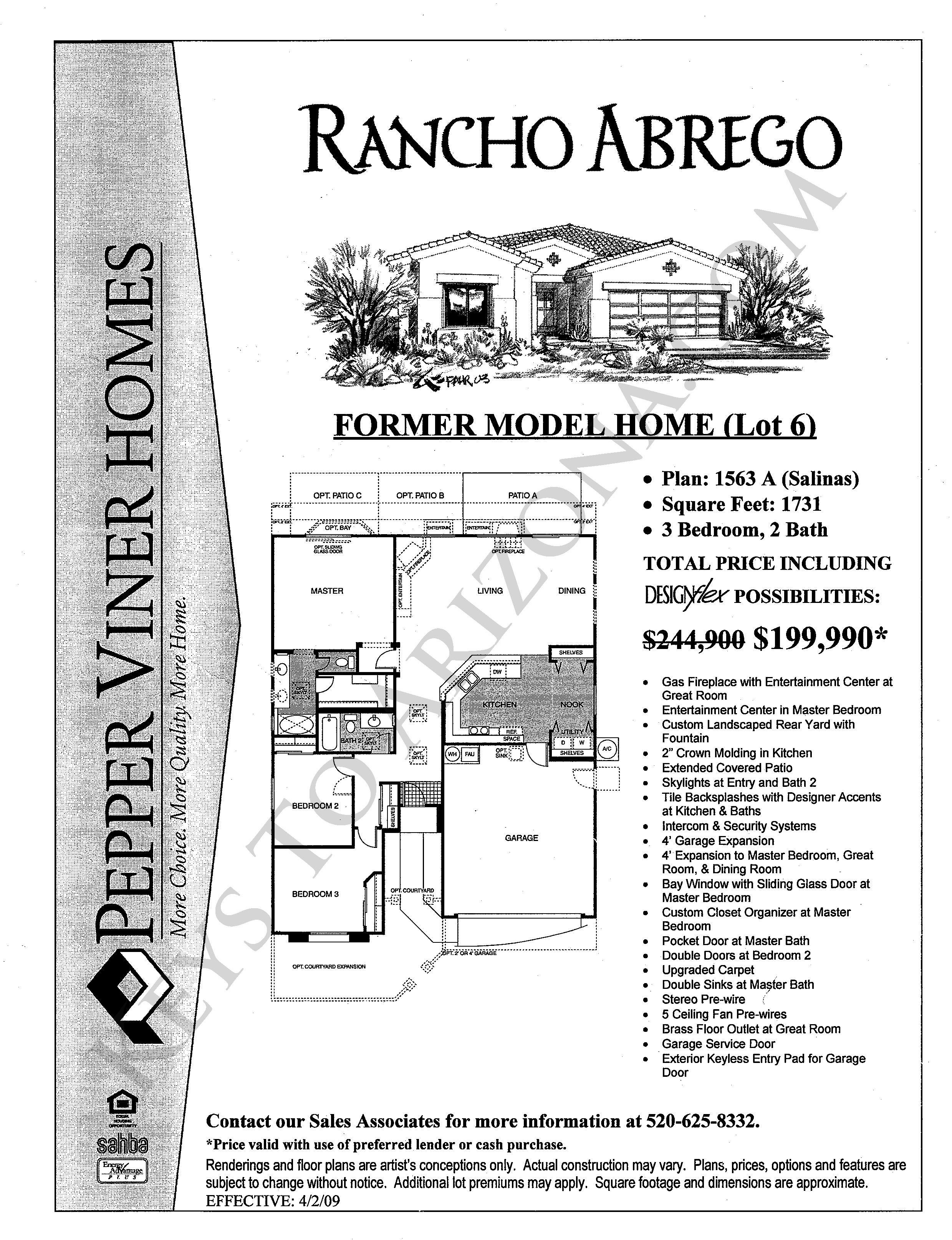 Turns out they are only using the home for a few months a year. It has barely been lived in since they purchased it. They feel it would be put to better use by someone who could get more use out of it. They will continue to visit Arizona in the winters but rent a place instead.
They may even sell the professional staging / furnishings as well. If you are looking to buy a home or have a friend who is, it doesn't get much better than this. They could move in to a fully furnished home with all professionally selected pieces of furniture and FULLY equipped kitchen. The only thing the new owner needs is their toothbrush and slippers.
It is not very often we get to list homes like this. They have kept up on EVERYTHING with professional maintenance contracts. The HVAC, yard, termite treatments, spring cleanings, everything has been professionally maintained through maintenance contracts.
This is a fantastic opportunity to buy a decked out model home that's virtually brand new for a fraction the cost of building a new home with just the standard finishes.
The owners are the nicest people ever and I really look forward to a fun project selling this home with them.
So do you know anybody looking to buy a place? Have them drop us a line… This home sets the bar pretty high. If its sold when you follow up on this message, we likely won't be able to find one like it again.