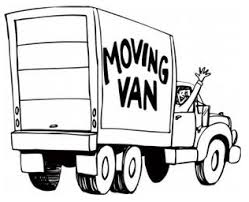 I had a client with cash in 2012 and a unique situation.
She had received a cash settlement after being in a car accident.
Her rental lease expired the month I her as well.
Extending the lease would mean loosing the money to buy the home.
So we QUICKLY found a home and got an offer accepted.
A question I frequently get asked is…
How fast can I close on a home?
There is almost always an unplanned event when you buy a home. Inspectors get sick, contractors miss appointments, and title gets booked out. As luck would have it, everything went PERFECTLY with no surprises on my client's contract. She closed on the home in 3 days.
Theoretically you can close as fast as Title can run the transaction. This takes up to 6 days in Arizona.
Performing the six day close:
You will need to make an offer the seller cannot refuse. Otherwise you risk prolonged negotiations and or returning to your home search.
Pay cash:

This will save you 30 days.

Buy house as-is:

this will save you 10 days of negotiating on the AAR Purchase Contract.

Inspect before you offer:

this will save you 10 days on the AAR Purchase Contract.
Rushing your search costs extra
You are better off getting a month to month rental, so you have enough time to perform your home search.
Rushing means making compromises. Compromises in your budget and search criteria. It also involves taking large risks, like skipping inspections and diligence.
We always encourage our clients to budget enough time to purchase a home.
How much time? I would suggest 4 months.
Set aside 127 days for your move
Up to 60 days searching for your home.
Up to 7 days to negotiate an offer.
Up to 60 days if financed 30 if cash to close and get keys
This assumes of course you are not building a new or buying a short sale. Those can take 6 months to close.
FYI ~ A short sale is where the home owner is negotiating with the bank as they cannot pay off their existing loan.
Luckily, the client I worked with in my story already knew what they wanted and where they wanted to buy. The quick close did not compromise their search in any way.
In the next article, we will be sharing with you how to scout for your new home, so you can prepare to move in a timely manner.