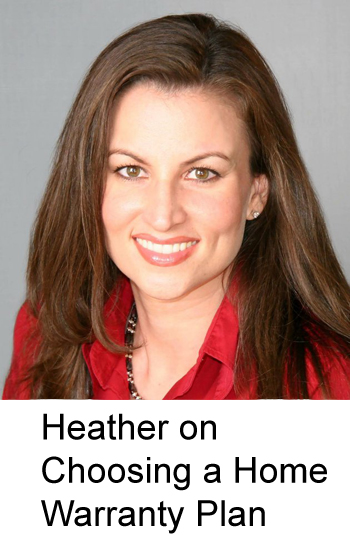 [powerpress]
There are many home warranty companies in Arizona to choose from.
Sometimes the seller will even pay for one of them to assist with unforeseen repairs that arise after your buy the home.
Regardless who pays for a warranty the question remains, "how do you know if a home warranty is any good?"
I had the pleasure of speaking with Heather Chumbler a 3rd generation real estate professional in Tucson, Arizona to ask just that question.
Heather currently helps individuals getting a home warranties and was happy to explain what makes for a good home warranty plan.
But first,
Why should I get a home warranty?
You have no idea how the previous owner cared for a home.  Plus latent defects may be looming after manufactures warranties have expired.  These ticking time bombs can go just after you buy the home.
A home warranty is a promise to repair and or replace such defects for a stated period of time.  This gives you peace of mind so you can get busy enjoying your new home and not worrying about unforeseen repairs.
There is another major advantage to having a home warranty…
Remember last time you tried to coordinate a home repair?  Did you spend countless hours tracking down a reliable contractor?  Were the repairs completed to your satisfaction?  Did it cost you a fortune to have it done on time?
These are all concerns good home warranty companies consider day in and day out.  They have a approved list of licensed, insured, and reliable contractors.  They also have the repair process down to a science so the contractors can quickly complete the repairs and you can get on with your life.
So how do you know if a home warranty company is any good?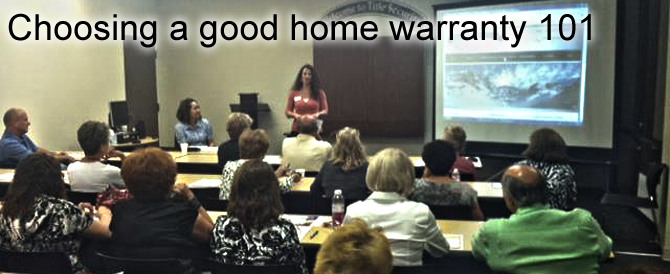 There are several things you want to consider when choosing a home warranty company.
How long has the warranty company been in business?  the longer the better.  Many home warranty companies pop up over night just to disappear the next day.  You don't want to find yourself with a needing a repair and no more home warranty company.
Do they answer their claims?  You want to make sure the company you choose for your warranty makes good on the repairs.  Call the claims number.  Do they pickup in a timely manner?  Ask other individuals if they have got good service.  Do a google search and see if they have bad good feedback on the internet.
What do they cover?  read the fine print to see exactly what they cover.  Some cover stand alone appliances such as refrigerators, washer, dryers, etc. while others charge extra or will not cover them at all.
What contractors do they work with?  make sure the warranty company uses licensed and insured contractors.  You don't want to have them send somebody out to find out they broke their leg on your lawn, don't have insurance, and are now suing you.
Right click saves as to download the podcast and learn more about home warranties
BONUS Free home maintenance eBook
Heather provided a short eBook on how to complete some home maintenance tasks.  Keeping on top of home maintenance can help you save bu-cu bucks and unnecessary repairs.
This short eBook explains how to,
Keep AC running cool

Keep Heater cooking away

Keep garage disposal from stinking up
Keep food fresh and fridge running good
and much more
There is a 16 total of troubleshooting guides in the eBook.  Print it off immediately and store it in a handy place.  You will eventually need it.
Right click save as to download your FREE home maintenance guide
Got questions?
I am new to this podcasting scene and would love to hear your feedback.  Did you like the podcast?  Was there something you felt I could have done better?  Or is there a question about home warranties you have?  Feel free to click here to leave me a voice message or click here to write me an email.
Know somebody looking to buy or sell a home?
Share this home warranty information with them.  You can email them the link or simply click the share buttons below this article.  Either way you would be doing them a HUGE favor.
It has been statistically proven that providing a home warranty with the sale of your home improves the sales price.
You can contact Heather Chumbler about home warranties by calling 520-444-2600 or emailing hchumbler (at) 2-10.com
You may contact myself, Matthew Jeschke, at 520-344-3481 or click here to send me an email.
PS.  Know anybody looking to buy or sell real estate in Pima County Arizona?  Make sure to share my contact info with them.