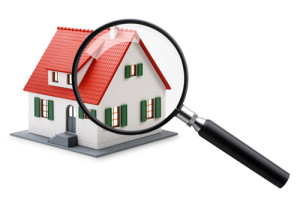 Many of my clients do not get any repairs done when they purchase homes.
Instead they get really awesome deals.
How so?
Many clients close on the home to learn they got it for well under the appraised value.
I attribute a good of buyers getting homes for less than market value to how well my clients perform their home inspections, also known as diligence.
I want to share more on how my clients have leveraged home inspections to get better deals and how you can too.
Let's start with…
What are home inspections?
Most contracts have an inspection contingency, also known as an inspection period, during which you can opt out of the purchase.
The intent being that you have time to further research your decision without pressure of losing the home to another buyer.
During this time you can hire professional inspectors to evaluate the home for you. You share your findings and request the seller make repairs.
The seller either agrees to the requests, or you cancel the purchase.
Smart buyers actually start their inspections earlier.
Diligence starts the second you step in the door
You should have an eye out for any repairs that might effect your decision to buy the home.
That is, any repairs beyond YOUR comfort level and financial ability as a owner to address.
Never evaluate a home for its eye appeal. Rather its features, location, and mechanical condition.
Keep a watchful eye on most expensive items in a home. These tend to be HVAC (Heating, Ventilation & Air Conditioning), Roof, and Plumbing.
Any offers you present, should reflect diligence YOU have done up front.
Before you present the seller an offer
Self inspection (30 to 60 minutes):
Keep a watchful eye for items that look BEYOND your comfort level as an owner to address. Request permission to test the home's mechanics. Cycle the HVAC through it's settings, run the plumbing fixtures, flip light switches, open and close doors.
Seller Disclosures (15 minute review time):
Request an early copy of the seller's disclosures. These are documents the seller has to provide, once under contract. They disclose facts known to the seller about the home, including a report of any insurance claims they may have taken out. Never fully rely on these documents. Rather look for items disclosed that may have been repairs, or work done to the home. Note: some sellers procrastinate and will not provide documents until they are under contract.
Insurance Quote (15 minutes):
Call your insurance agent, and get a homeowner's insurance quote. Your agent will check if you are in a flood plain, or if the property is uninsurable.
After seller agrees to your offer
You schedule your inspections. The sooner you do them the better. Most homes has items flagged in the inspections. You will want to know what the big ticket items cost to repair, so time permitting, get quotes. Here is a short list of the people who are involved with the typical inspection:
Inspectors: home, pest, and roof are a minimum. You may also need plumbing, pool, mold, and more.
Contractors: time permitting, the following contractors may need coordinated: flooring, roof, plumbers, electrician, pest, window, HVAC, and more.
It is great if you know a reliable general contractor or handyman. They should be licensed in ALL the trades they quote. Using them to coordinate instead of coordinating subcontractors (flooring, drywall, plumbing contracts, etc) may cost a few more dollars, but time is money, when you are under contract.
It is well worth a few bucks to have somebody else coordinate the work even if you plan to pay for the repairs yourself after you move into the home. Most of my clients who sub contract out projects themselves end up paying more than the general contractors quote in the end anyways.
Getting sellers to complete your repairs
It is privy of you to ONLY ask for the repairs you cannot do on your own. The more you ask for, the more you risk creating, completely non-agreeable sellers, losing any opportunity for ANY repairs, and losing purchase contracts / homes. There are a few ways to increase the likelihood of getting repairs done by sellers, when you do need to ask for them.
Reference copies of inspection reports: A sellers are more likely to trust a third party licensed inspector than your word.
Look for warrantied items: Sometimes warranties do not transfer to you. If anything needs repaired that is under warranty, ask the seller for it and reference their warranty.
Show the seller the cost for the repairs: Get quotes from licensed contractors to do the work. Have the quotes itemized per the requests you made.
Make ordering repairs easy: Provide quotes with phone numbers and payment instructions for seller. They are more likely to accept your requests if all they have to do is make a phone call and pay.
Avoid preferential repairs: Do not ask for items you might find important but another person might not even care about. The seller is looking to sell his or her home, if not to you, then to another buyer.
Termite remediation: Most sellers are agreeable to treating for termites.
I look forward to helping you
Use the contact form below to email me if you have any questions or would like to continue this conversation.