I met Don & Annette couple years ago. They graduated from our listing course. Then traded up their home for a bigger one. We had a lot of fun, and even drank some "Alcoholic Root Beer" in the process. Did not know they made that till I found myself feeling goofy and wondered what I drank. I was introduced to their good friend's from Edmonton, Alberta, Dave and Karen.
I got a bit of sad news though, Dave and Karen can no longer winter in Arizona. So we'll have to take the Root Beer to Edmonton next year. Unfortunately, winters in Arizona are too much time away from family in Canada. They enrolled in our listing course HERE and we prepared their home for the market.
A week later I called up Michelle to do the design consultation. When Michelle showed up she realized the owners were 1600 miles away. Dave and Karen had furnishings they are selling with the home so there was plenty to decorate the home with. Typically we only provide homework assignments but Michelle and I looked at each other and thought, I wounder what we could do for Dave and Karen.
We only needed a little more muscle so I called up Heather from work and Don.  Then made them an irresistible offer, "Help us for 1 hour and we will pay you with chocolate." Here's what happened next…
Before and After Decorating. How did we do?
If you have not seen these Cavco homes in Rancho Resort you are missing out. They are the PERFECT size homes and built VERY well. The floor-plans are really nice with arched windows, vaulted ceilings, spacious rooms, and very well laid out. This home easily accommodates a king bed, entertainment center, living room set, office desk, and guest bed despite it's modest 750 sq ft layout.
I ran to the convenient store to buy coffee and candy bars while the girls dreamed up how to showcase the property. Then Don, Michelle, Heather, and I used our muscle to make it happen in under and hour.
You will want to look us up if you are interested in this home. If it is still available you are going to be delighted. The owner is offering all furniture with the sale so home is move in ready as you see in pictures (minus two bar stools).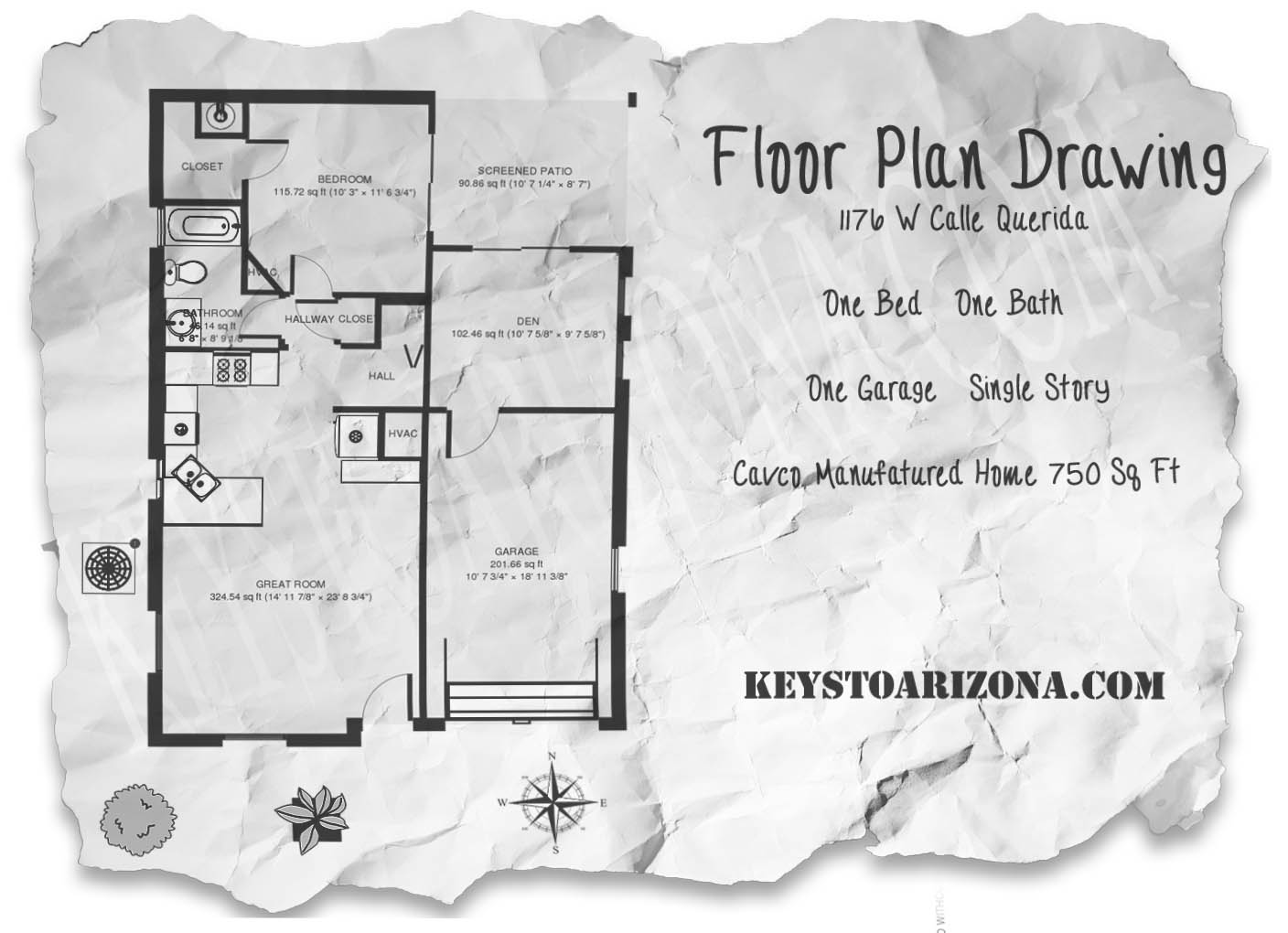 Success! We found a lovely couple from Michigan who now reside here. Dave and Karen have been able to close this chapter of their life and move on in Alberta where they now reside. It's sad to see them go but very grateful for our wonderful experiences together. They shared a very kind letter about their experience HERE. I hope to one visit them in Edmonton, Alberta, where I make my annual voyage to the great north. Hopefully I can get a carload of our friends to go up and say hi with me.
Write me an email below and we'll make your home our top priority. I will even bring coffee and candy bars for our first meeting!