Welcome to my friend Don and Annette's home. It is their winter home in Rancho Resort where I drank the best Root Beer of my life.
I met them a couple years ago. Don is retired from General Motors and knows about everything under the sun when it comes to cars. I found myself calling him a few times to chat about cars and we have kept in touch ever since.
I will never forget the time I had this really awesome Root Beer at their house. It has to be the Best Root Beer I have ever had but when I finished, I felt a little, loopy.
Turns out it was Alcoholic Root Beer. I did not even know they made such a thing. It took me a few minutes to recuperate before heading off to the gym that evening.
We had the *ahem* alcoholic root beer under the dining area light just out of frame to the right in the picture below.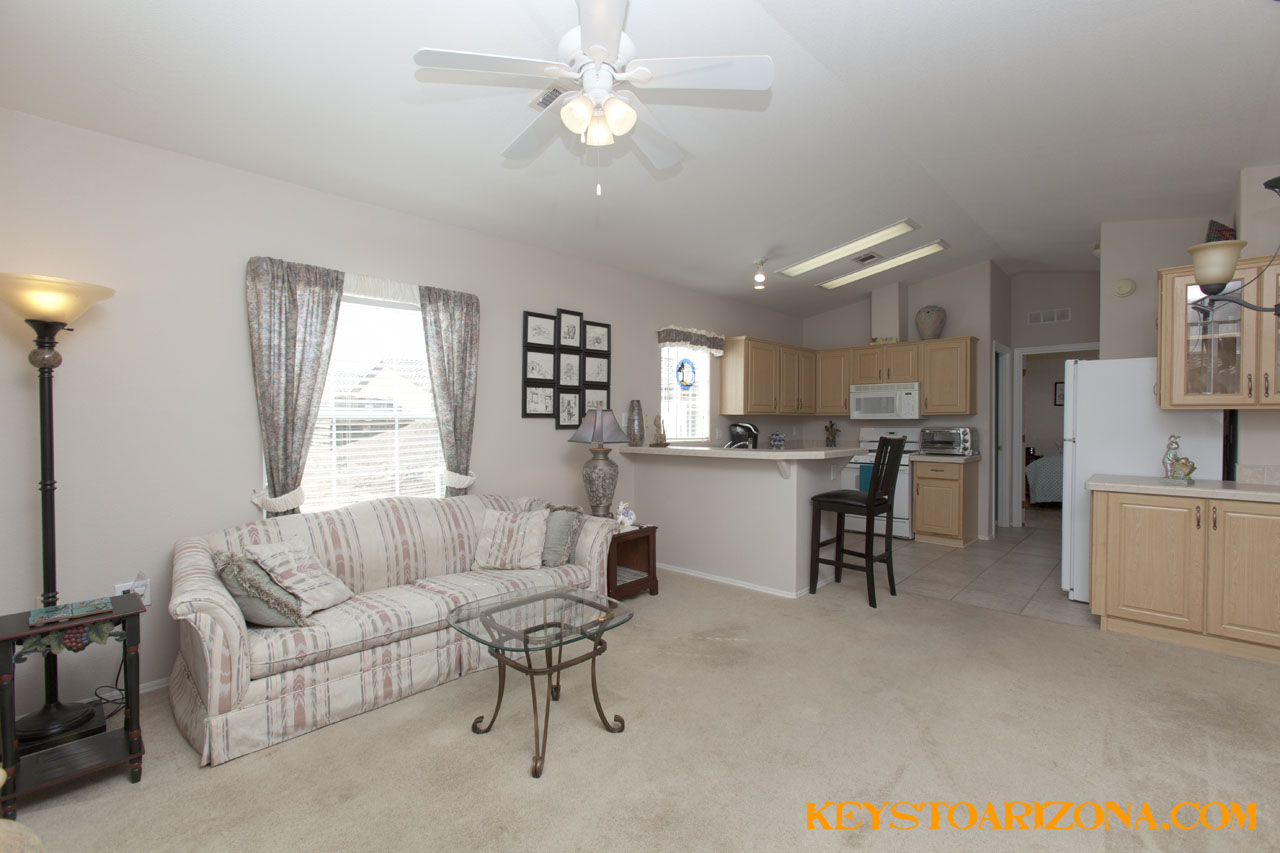 First I am excited as my friends have decided to move to Sahuarita full time so we can drink lots more Root Beer together.
They have bought a larger home and are finishing renovations on it so we are working to sell their old one.
Their snowbird home is a handy 725 square feet. According to Annette you can clean it in 30 minutes. That's faster than I can cook a meat loaf so I guess technically you could do both at the same time.
The size of this home makes it really unique and fun to share.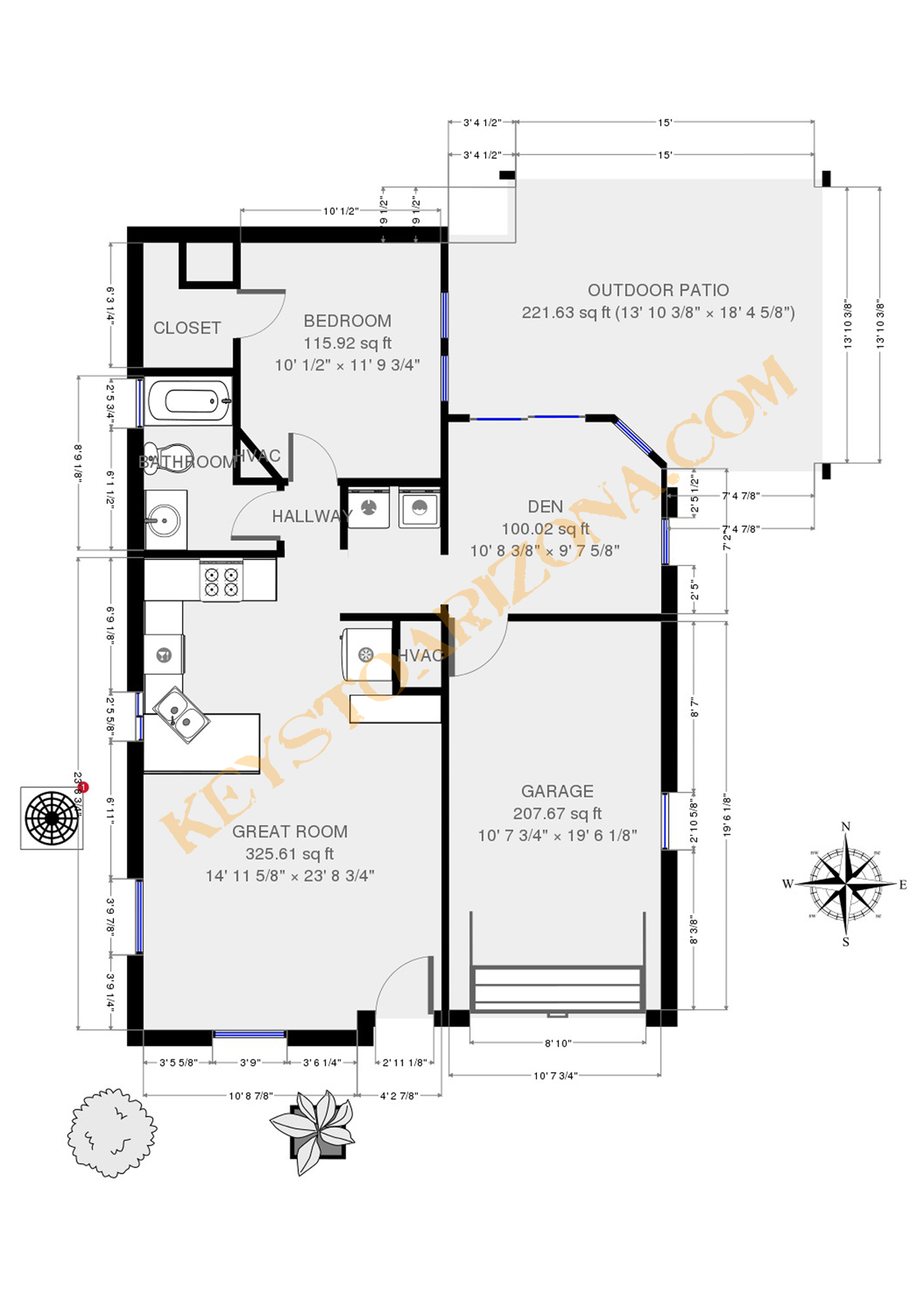 Right outside the den is a one of a kind patio Don custom built. They have 3 cute little dogs that they love the private patio.
Interestingly the builder has quit putting in back doors on the new homes in this community. That means most of the homes have no back yard, and no others we know of have a patio.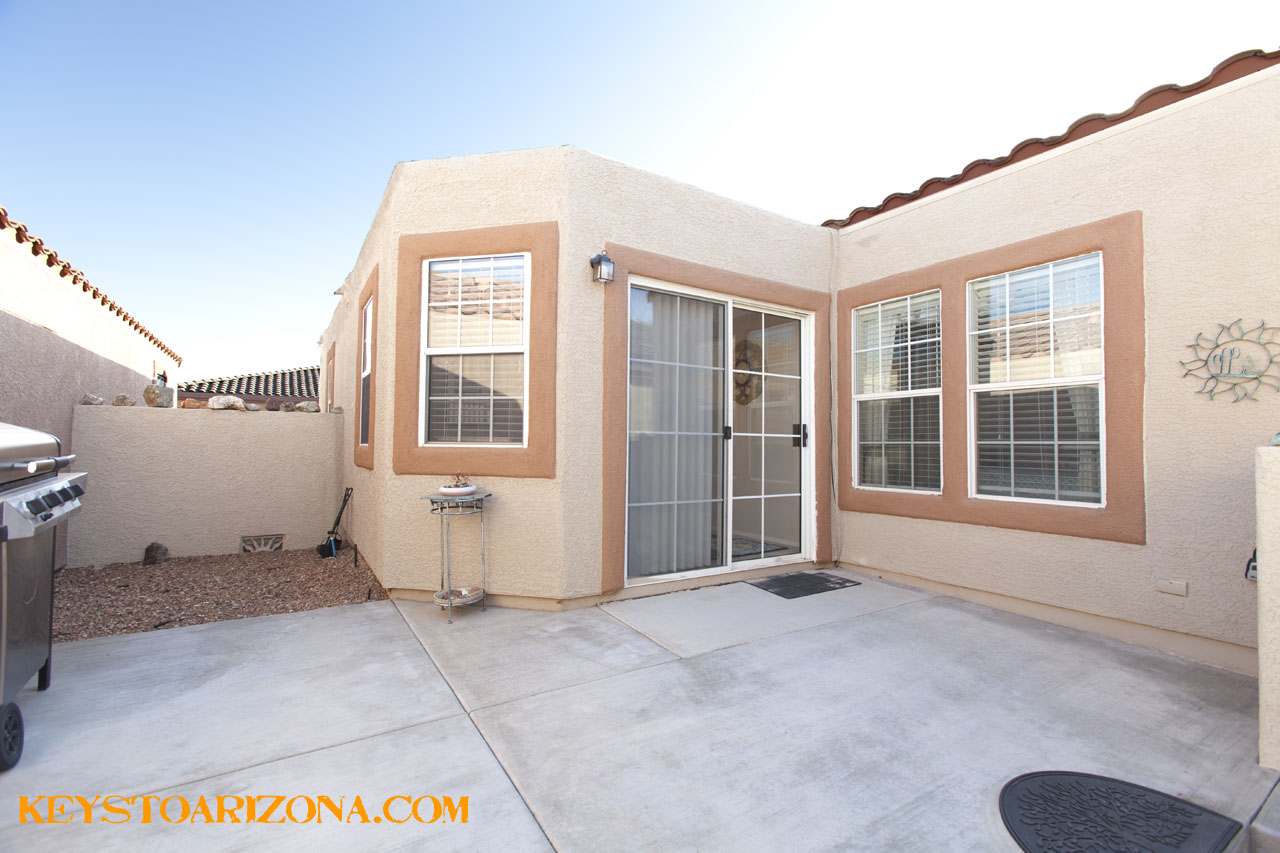 Their little puppies LOVE to relax on the patio while Don barbecues and works on gold prospecting projects.
I'm sitting here trying to picture how the new residents barbecue? I bet they have to do it in the street which means I am headed their right now to bum some ribs.
Don built in a workbench and shelves in the garage to store tools and gold prospecting equipment.
Snowbirds LOVE these garages. It means they can leave a car stored in Arizona when they fly home for the summer.
You can even leave a few toys if you are so inclined like good prospecting equipment, a couple bicycles, whatever your heart desires.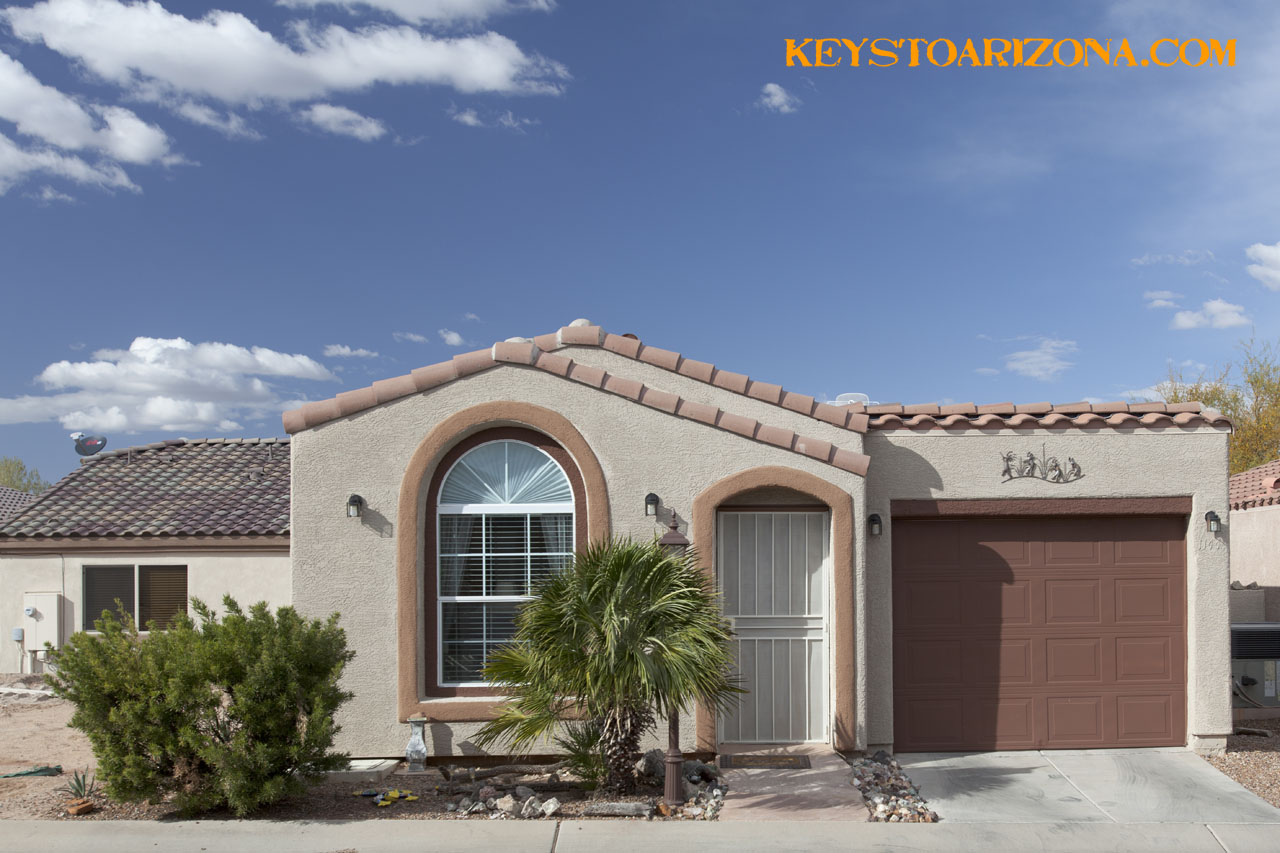 Don and Annette's new home is in the same community a few blocks from their old one. They love this little community. The neighbors are really friendly.
Several of them are from Canada where I frequent on vacation. I guess that means we are doing a snowbird exchange?
The community has a park with all the luxuries life can afford in sunny Arizona. A pool, recreation center, exercise room, ball room, tennis courts, social clubs and the works.
Mostly community clubs and friends meet there to hang out.
If you know somebody interested in a little snowbird home let us know. We'll have to go take a look at this place. It's AWESOME.