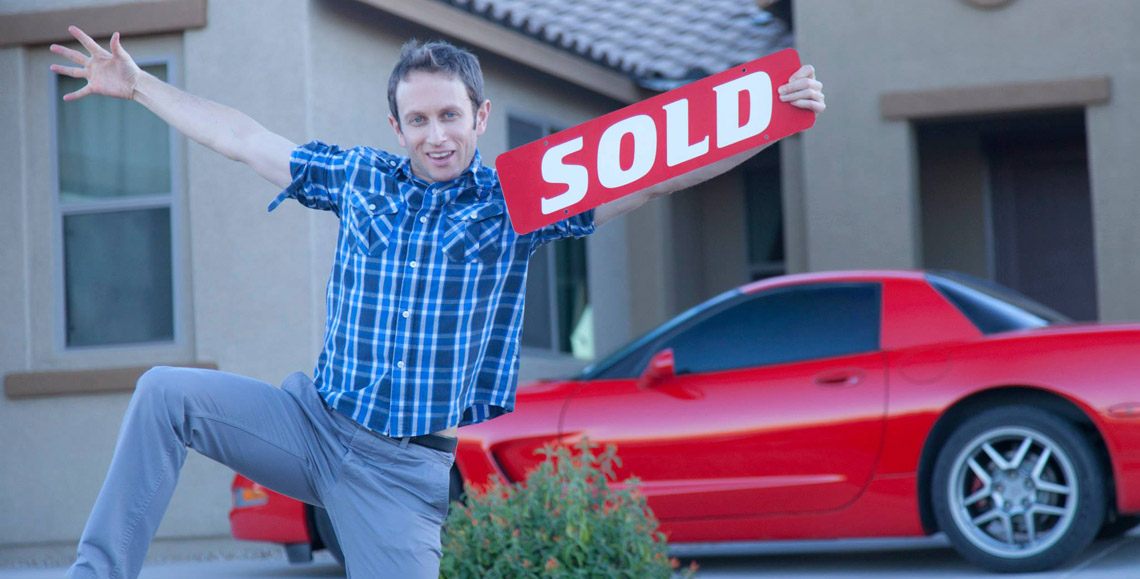 A few of the kind gestures I have received as a Real Estate Agent
Over the years I have had the privilege of meeting many great people and assisting with their Real Estate projects. I have many adventures along the way and made lifelong friends in the process.
The above picture was taken by my great friend Joe. We met at an open house! I have since traveled to Mexico and Sendona to go mountain biking with him and his girlfriend Maria.
I needed some pictures for my new business cards. In good Joe fashion he immediately volunteered and helped me capture this one. I get a kick out of it every time I see it and people are always saying, you are that guy with the cool business card. Thanks Joe!
I have been truly blessed to have so many great experiences and make so many new friends in my life in real estate. I am eternally thankful for commissions they put food on my table and afford me a comfortable life. However, nothing can replace such kind words as have been shared with me by my friends.
"He handled our real estate transaction like a first priority project!"
Gary and Elane, Clients in Green Valley Arizona:
Matt Jeschke is dynamic! Matt is always very professional, upbeat, energetic, and a real pleasure to have around. He handled our real estate transaction as a first priority project. Great photo shots were uploaded on-line to multiple real estate sites with great advertising exposure. Matt showed responsibility and care showing our home and held frequent open-house showings. I highly recommend this young man to any person who wants a first-class realtor!
"Recommend Matt to anyone who is serious…"
Brian Williams Homeowner in Tucson, Arizona – Recommendation copied from Trulia profile
Matt is incredibly knowledgeable when it comes to real estate in general. In particular he knows a ton about the Tucson and surrounding areas. From pricing, to good/bad neighborhoods, to school districts he knows an insane amount and if he doesn't know something he will find the answer FAST. I recommend Matt to anyone who is serious about making a purchase or selling a property.
The story of my pet rock
My clients and I were working on a transaction. They were purchasing a foreclosure to remodel and use as a rental. I was waiting for the inspector to show up and met the lady next door. She invited me in and turns out she's a really great gal. She used to work at one of the engineering firms I was at. We had a great conversation while I awaited the inspector. During this time she showed me her pet rocks. She paints rocks and gave me one! It has sat on my desk every day since, and keeps me company during those long days in the office.
Recovering a stolen purse
Several years ago I was previewing with a friend of mine. We came across a purse in a foreclosure and thought, well that's odd. It looked completely out of place in an otherwise empty home. We tried to see if we could figure out who owned it. Found a Costco card and immediately started playing detective. We called Costco and they connected us with the owner of the purse who rushed down to get it. She was so thankful. Turns out they were violently robbed. Somebody broke into their home and stole their belongings in front of them. She thought she would never see her purse again. We have kept in touch since and I receive thank you cards from them from time to time.
"Matthew is a very sharp agent."
Lillian Sako fellow Real Estate Professional with Tierra Antigua Realty – Recommendation copied from Trulia profile
Matthew is a very sharp agent with excellent knowledge of real estate generally and the Sahuarita market in particular! He is honest and has great follow-through and enthusiasm! I highly recommend him for your next real estate need!"
Everybody needs a vacation, especially top producers
I was very very nervous. This was my first time covering for a top producer. They were leaving the country and would be away from cell phone coverage as well as internet. They have a 8+ million dollar a year business and are of the top top top tier of agents in our region. I previewed all their listings, met many of the clients, and studied the marketing materials. I went over any pending issues and developed a quick reaction file to keep in my brief case for any incoming offers. Upon returning I learned that this was his first time in 20+ years of selling real estate to leave behind his business for which I was awestruck. I could not have received a better vote of confidence from anyone. I am still immensely flattered.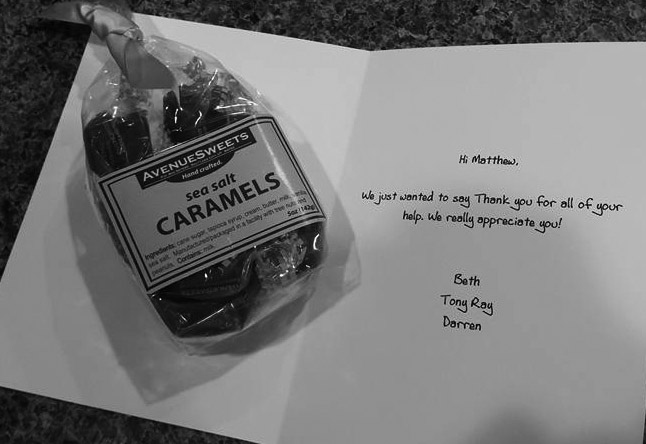 "Matthew is one of the smartest Most Dedicated Real Estate Agents"
Laura Baldwin fellow Real Estate Agent at Tierra Antigua Realty and Real Estate coach – Recommendation copied from Trulia profile
I met Matthew as his Real Estate Mentor. I've been mentoring new agents for several years and I have to say without a doubt Matthew is one of the smartest most dedicated real estate agents to client service I have come across. His technology is such an asset to his clients, he is head and shoulders above agents who have been in the business for several years. He is extremely detailed and searches for the best solutions for his clients needs. I am thrilled to have the opportunity to recommend Matthew~anyone who becomes his client will receive top service!
"I would definitely recommend Matt"
Kevin, first time home buyer in Tucson Arizona – Recommendation copied from Trulia profile
I would definitely recommend Matt to anyone that is seeking to purchase a house. He has a fantastic sense of commitment to home buyer/seller satisfaction. Matt is reliable and resourceful and would be a great agent.
Nobody spends Christmas alone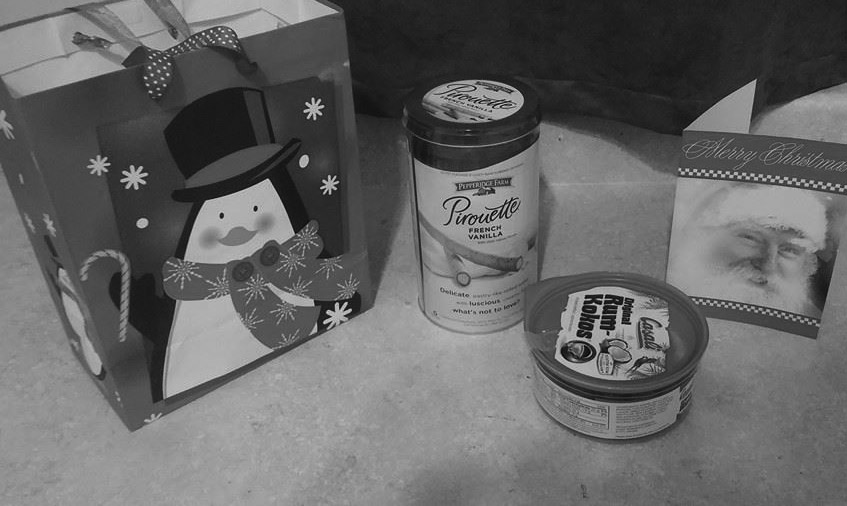 The first few years in business were HARD. I barely scraped by eating LOTS of peanut butter and pickles along the way. Many of my clients saw this and lent me a hand. I live by myself and I have yet to spend a holiday alone. My clients are such great people I am always getting invited to Christmas dinner, thanks giving, and my friends even threw a birthday party for me!
I'm so thankful. This a Christmas present I got from a client of mine. She had been feeling ill and not having the best of times. Her family was also from far away. So I made it a point to always magically have ice cream in the car when I visited to work on her listing. We had so much fun together.
It turns out her birthday was near mine so we had a big birthday party. When Christmas came around I was so delighted, she got me a Christmas present! Thank you much for everything.
"Easily one of the nicest, most professional Realtors you will ever meet"
Morgan general contractor and fellow real estate professional – Recommendation copied from Zillow profile
I recommend Matthew Jeschke to anyone looking for a Real Estate professional they can trust to make their home buying or selling process a breeze! Matthew is passionate about his clients and takes care of their needs every step of the way. As a General Contractor we have worked on a few homes together and his primary concern is ensuring his clients are given a fair price and the work is done properly. Matthew is easily one of the nicest, most professionals Realtors you will ever meet!
Our first client appreciate event!
I met the most clients my first year as a full time agent! To celebrate I took us all out the baseball game in at Kino Sports park. Unfortunately, the team is no longer playing in Tucson. But I'm still in business so that's great news. Stay tuned for our next client appreciation event!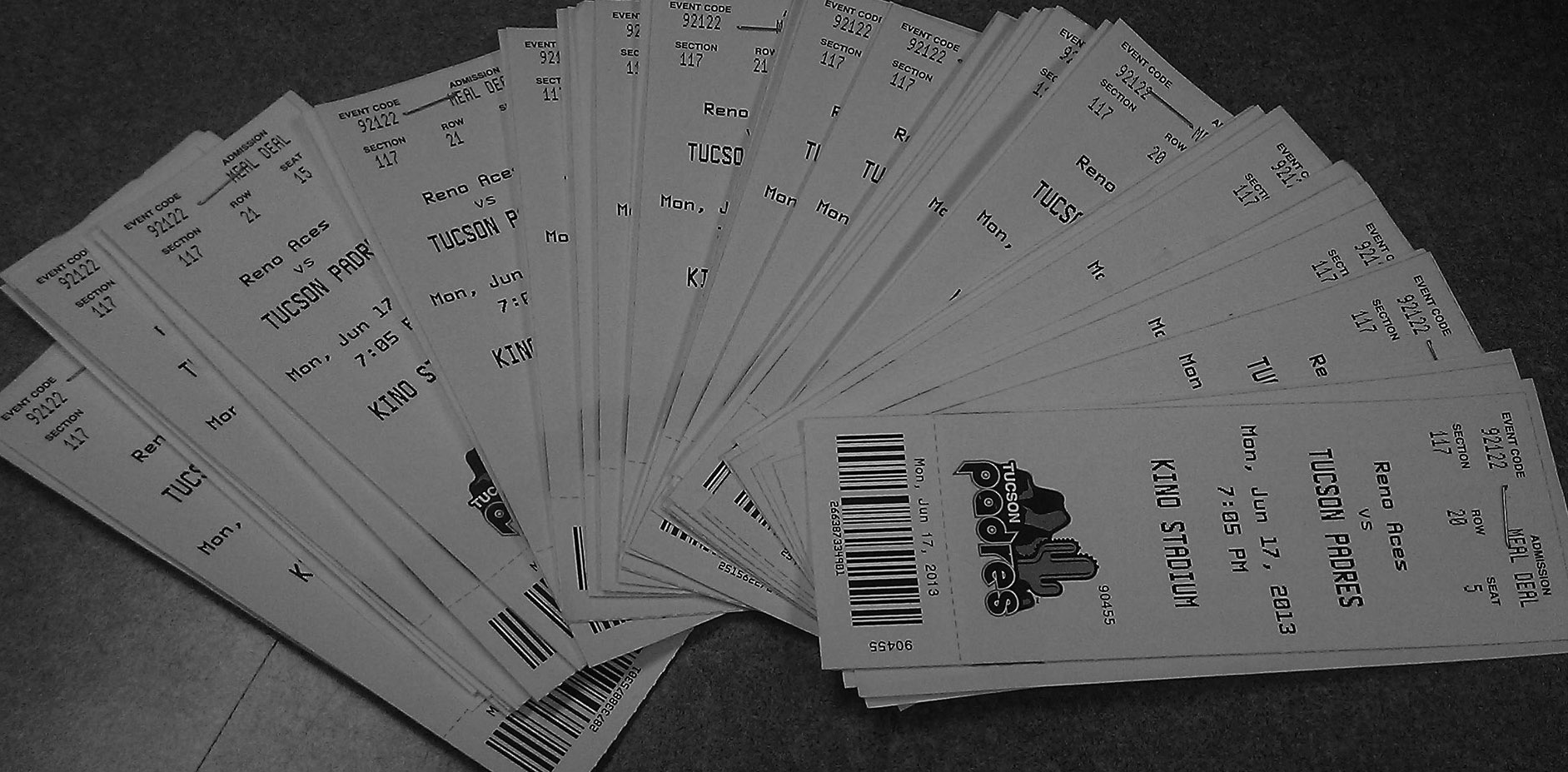 "Matt was such a great realtor and made our first home purchase super easy and fun!"
Alisha first time home buyer – Recommendation copied from Zillow Profile
Matt was such a great realtor and made our first home purchase super easy and fun! He answered all my questions and concerns in a timely manner! He has great people skills and is very kind! I have recommended him to many family and friends and till this day still answers any questions I may have! He is truly an amazing person! I am ever so great full to have met him!
"Unbelievable experience with Matthew as my realtor"
Brent first time home seller – Recommendation copied from Zillow Profile
I must say that I had an unbelievable experience with Matthew as my realtor. Immediately after he listed my home for sale on his website we had a buyer for the home sight unseen for full asking price! It doesn't get much better than that. Matthew really knows the marketing side on how to sell homes and possesses many skills rarely seen in other realtors. If you're looking to buy or sell a home in the Tucson and surrounding areas, I can't recommend Matthew enough!
"He made the entire process move along very quickly and seamlessly"
Chelsea home buyer – Recommendation copied from Zillow Profile
Mathew is friendly, knowledgeable and was very available during the search and purchase of our home. He was attentive to our needs and was able to find us a beautiful home that was a perfect fit for our family at an amazing price! He made the entire process move along very quickly and seamlessly. I was amazed at how fast the purchase of this short sale went through! He helped us even after the purchase was complete. He has many contacts and was able to provide names and numbers of painters, landscape, and was able to get us a great deal on our home warranty. Mathew goes above and beyond! We were extremely happy with his services… we would and have, recommended him to all of our friends and family!
I am very thankful for all who have been a part of my incredible Real Estate Journey
I wish I could make mention of you all. For those of you I missed thank you again… I could not have had a better group of folks to support me.
If I have not had the privilege of meeting you, I hope you too can become a part of our growing group of friends. Shoot me a line below. I look forward to making your acquaintance and assisting with your Real Estate goals,