Matthew obtained his Masters in Computer Engineering from Iowa State University in 2007.
He has since consulted on numerous projects including flight controls for the Boeing 787 Dreamliner, Rockwell Collins flight displays, Boston Scientific Pacemakers, and the Global Traffic emergency controls you see at most stoplights.
In 2013 Matthew left engineering and joined the largest private Real Estate company in Arizona, Tierra Antigua Realty, to take on his passion for business.  He assembled a top notch team of Real Estate professionals in Title, Lending, and Sales to assist clients with all their Real Estate needs.
His high level of professionalism which served him well on multi-million dollar projects, became an invaluable asset in Real Estate.
"No matter how amazing of agents we become, marketplaces will always contain risk and uncertainty. The only thing you can do to prepare for the unknown is to look at the things you can control and work as hard as you can to master them. Then accept all the other variables that come with that. Marketing is one thing we can control." ~Matthew Jeschke

FAA Licensed UAS Pilot
Otherwise known as a drone pilot, Matthew's fleet contains a Phantom 4 Pro and Mavic Pro. Each flight starts with a review of the aerial maps the night before. Then a check of flight restrictions, and aerial weather. Prior to flight the aircraft then goes through checks. The props and payload secured, firmware up to date, and batteries charged. The camera is configured on location to get just the right amount of motion blur. We have discovered that motion blur is amplified in flight, so we shoot for a 4x factor shutter speed to framerate in videos. Lastly aerial photographs need sharp images. Sharpness requires no motion blur minimum 1/500th of a second shutter speed and stopped down aperture. Our equipment allows us to do just that. The result is Mountain views, cityscape, and community with crystal clear clarity that sells your community and home. Only available to those who live in Class G Airspace per FAA drone restrictions. Inquire for more details.
Professional Design and Market Preparation
Your home can never look too good. That's why, every single home receives a decorating consultation. Matthew also has an inventory of staging items to decorate should they be needed. Sometimes buyers struggle to be imaginative. It's just hard for a person to picture what a home should look like if it's empty, cluttered, or simply not correctly decorated. Staging the home sets the imagination off on the right track. Removing what would otherwise be objections and replacing them with excitement. Excitement about living in your home. Excitement that sells your home. Staging inventory is limited so first come first serve.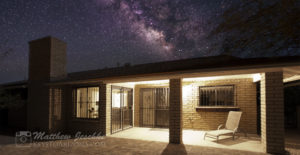 Professional Photography
Photos sell homes, end of story. Your home will sell poorly or not at all if you have poor photographs. Matthew knows this and plans to take this to the next level so your listing can out perform a market with even top notch HDR photographers and equipment. Matthew has over 100 hours of professional coursework with the latest DSLR and digital cameras as well as retouching in Photoshop. Not to mention experience that predates digital technology starting with a film SLR, the a 1980's Olympus OM10, and dark room. The OM10 has been retired and replaced with over $15,000 in state of the art digital gear. The subject photo is not HDR it's a light painting composed of several different photographs, blending the exposures to create the perfect image. Can you guess how many photos are in this image? Sometimes it's upwards of 10 exposures in a single image all manually painted together in a process that can take 3 hours for each image. Service available to those who qualify.

Complementary Floor Plan Drawings
Typically only reserved for luxury properties. Matthew feels every property requires a floor plan drawing. Why waste your time with a buyer who cannot fit his truck in the garage or his bedroom set in the master suite? Or what if they didn't realize there was a hall bath next to the guest room? You'll attract more of the right buyers who want exactly what you have. That's why he includes a floor plan drawing with every listing.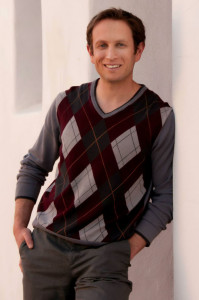 "Marketplaces are dynamic and constantly changing. Using feedback and technology allows us to help someone reach their goals regardless the market conditions. And it's not just buyers or sellers it's anyone we represent." ~Matthew Jeschke
Matthew is a part of a bigger team with over 100 years experience at Tierra Antigua. Drawing on experience allows him to guide you through an otherwise uncertain process. Matthew has training, tutorials, and coaching every client goes through before they enter the market place all through KeysToArizona.com. Drop Matthew a line and get the conversation started or browse the pages of KeysToArizona.com to learn more.